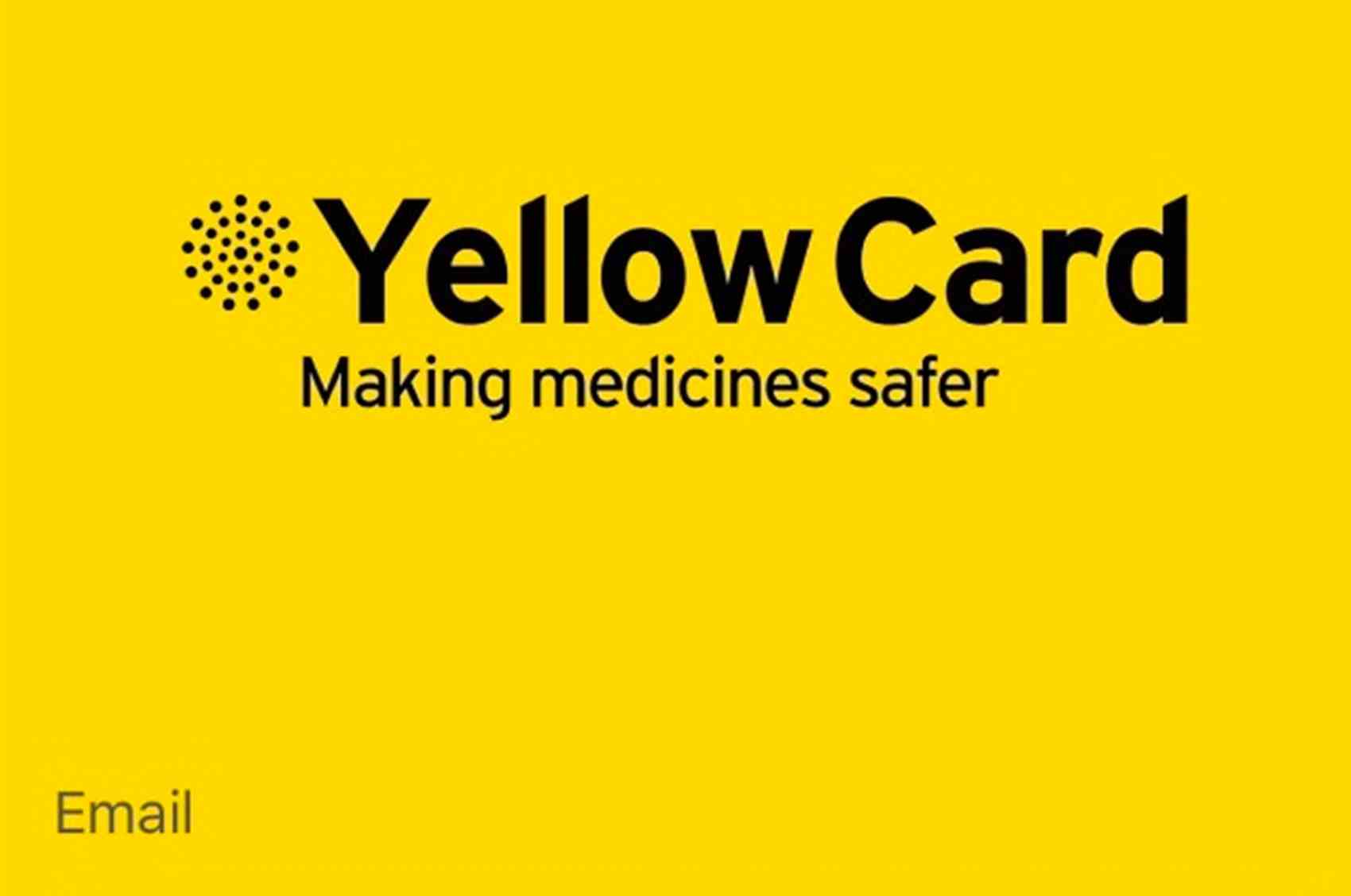 Have you ever had a side effect from a medicine that you have bought or been prescribed by a doctor? 
Did you know that you could report any adverse event directly to the Medicines and Healthcare Products Regulatory Agency (MHRA) via a scheme called Yellow Card?
The scheme was borne from one of the biggest healthcare scandals of our time to protect public health and was introduced by Sir Derrick Dunlop, Chair of the Committee on the Safety of Drugs, in the wake of the Thalidomide disaster in 1964. The aim was to monitor the safety of UK medicines and act as an early warning system to identify potential side-effects and adverse reactions. Last year saw it's 50th anniversary and with that has dawned a new age with the development of mobile application for iphone and android. 
The MHRA, collates and reviews reports of suspected adverse drug reactions on all licensed and unlicensed medicines and vaccines. It includes those issued on prescription as well as those bought over the counter from a pharmacist or supermarket.
Yellow Cards are used alongside other scientific safety information to help MHRA make changes, if necessary, to the warnings given to people taking a medicine or vaccine, or to the way they are used, to minimise potential risks.
The new Yellow Card smartphone app supplements an existing one-stop website and is the only app that allows patients, carers and healthcare professionals to report side effects directly to the Yellow Card Scheme to help MHRA ensure they are acceptably safe for patients. Users can select specific medicines or vaccines to track and receive news and alerts about them.
The app has been created in collaboration with the Innovative Medicines Initiative WEB-RADR project, a large-scale public-private partnership between the European Commission, national regulatory authorities, academia, small and medium sized enterprises and the European Federation of Pharmaceutical Industry Associations (EFPIA) that aims to boost biopharmaceutical innovation.
The key features can be used by patients, carers and healthcare professionals and:
provide a convenient alternative to using paper Yellow Card forms or the Yellow Card website
the app is free to use for everyone on iOS and Android
is easy to use for reporting side effects directly to the Yellow Card Scheme
 
enables users to:
create a 'watch list' of medications to receive official news and alerts on
view numbers of Yellow Cards received by MHRA for medicines of interest
see immediate response that shows Yellow Card has been accepted
submit updates to Yellow Cards already submitted
view previous Yellow Cards submitted through the app
 
You can download the app from the iTunes App Store and Google Play for your IOS or Android device.