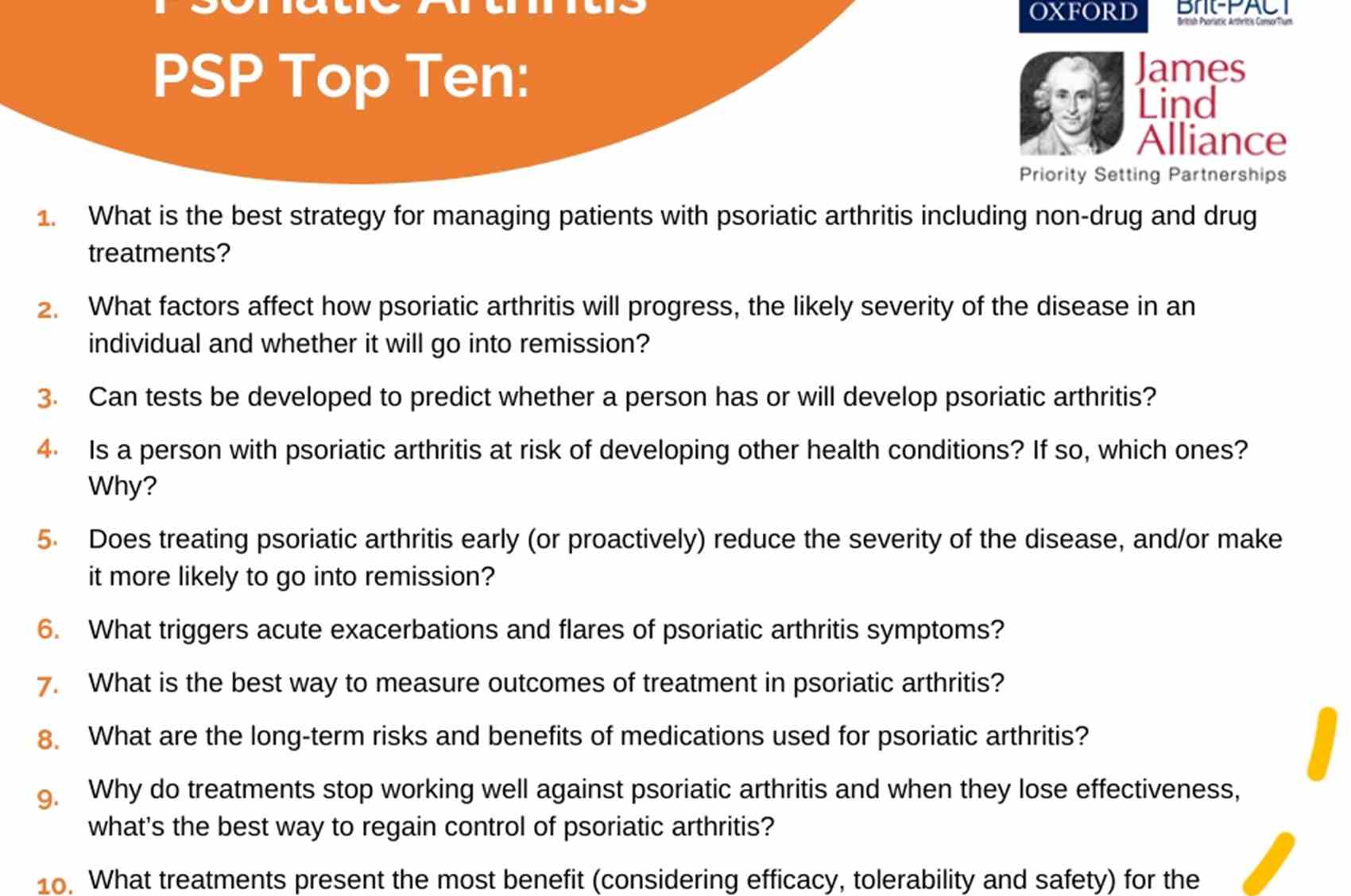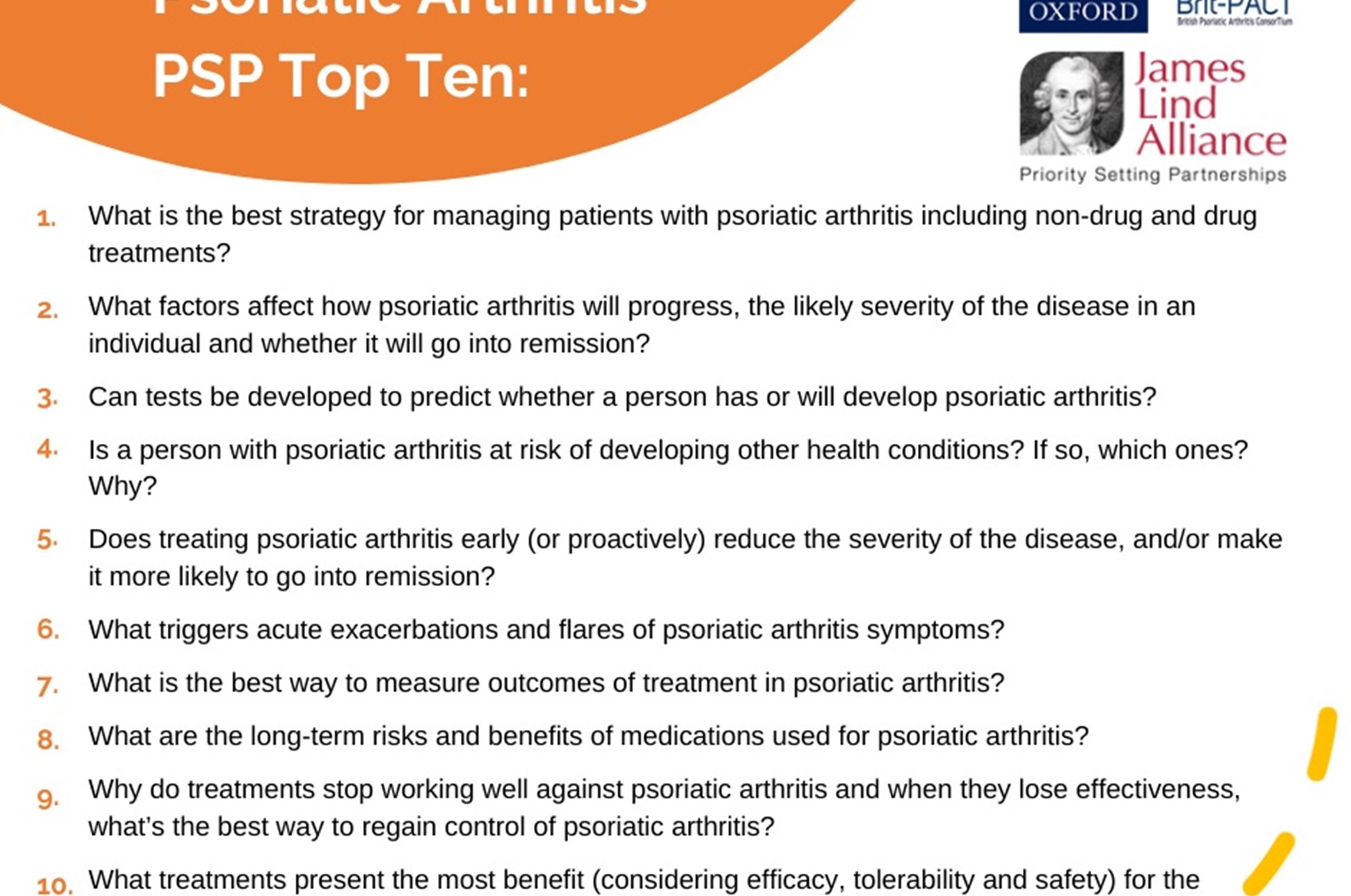 The British Psoriatic Arthritis Consortium (BritPACT) worked with the James Lind Alliance (JLA) to run a priority setting partnership (PSP). They have created a national top 10 list of research priorities for psoriatic arthritis, agreed upon by people with psoriatic arthritis, carers and clinicians. This marks the culmination of the psoriasis arthritis PSP.
The Top Ten was agreed by people who are living with psoriatic arthritis, carers and healthcare professionals. It was a culmination of the process run by the JLA, which hopefully will be considered by funders to ensure future psoriatic arthritis research focuses on the areas that matter most to the people in the UK who live with the condition, and those involved in its care and treatment.
The project followed the JLA Priority Setting Partnership method, and began with an open call for psoriatic arthritis stakeholders to submit the questions that they wanted answering about the condition and its treatments.
Nearly one thousand questions were received from people living with the condition, their families, GPs, rheumatologists, allied health professionals, nurses and others. These questions were refined through a rigorous and collaborative process, including a second round of voting and a stakeholder workshop day to agree on the final Top Ten.
The Top Ten Psoriatic Arthritis Research Priorities are:
What is the best strategy for managing patients with psoriatic arthritis, including non-drug and drug treatments?
What factors affect how psoriatic arthritis will progress, the likely severity of the disease in an individual and whether it will go into remission?
Can tests be developed to predict whether a person has or will develop psoriatic arthritis?
Is a person with psoriatic arthritis at risk of developing other health conditions? If so, which ones? Why?
Does treating psoriatic arthritis early (or proactively) reduce the severity of the disease and/or make it more likely to go into remission?
What triggers acute exacerbations and flares of psoriatic arthritis symptoms?
What is the best way to measure outcomes of treatment in psoriatic arthritis?
What are the long-term risks and benefits of medications used for psoriatic arthritis?
Why do treatments stop working well against psoriatic arthritis, and when they lose effectiveness, what's the best way to regain control of psoriatic arthritis?
What treatments present the most benefit (considering efficacy, tolerability and safety) for the different body tissues involved in psoriatic arthritis, for example, joints, tendons, spine, skin and nails?
To learn more follow this link