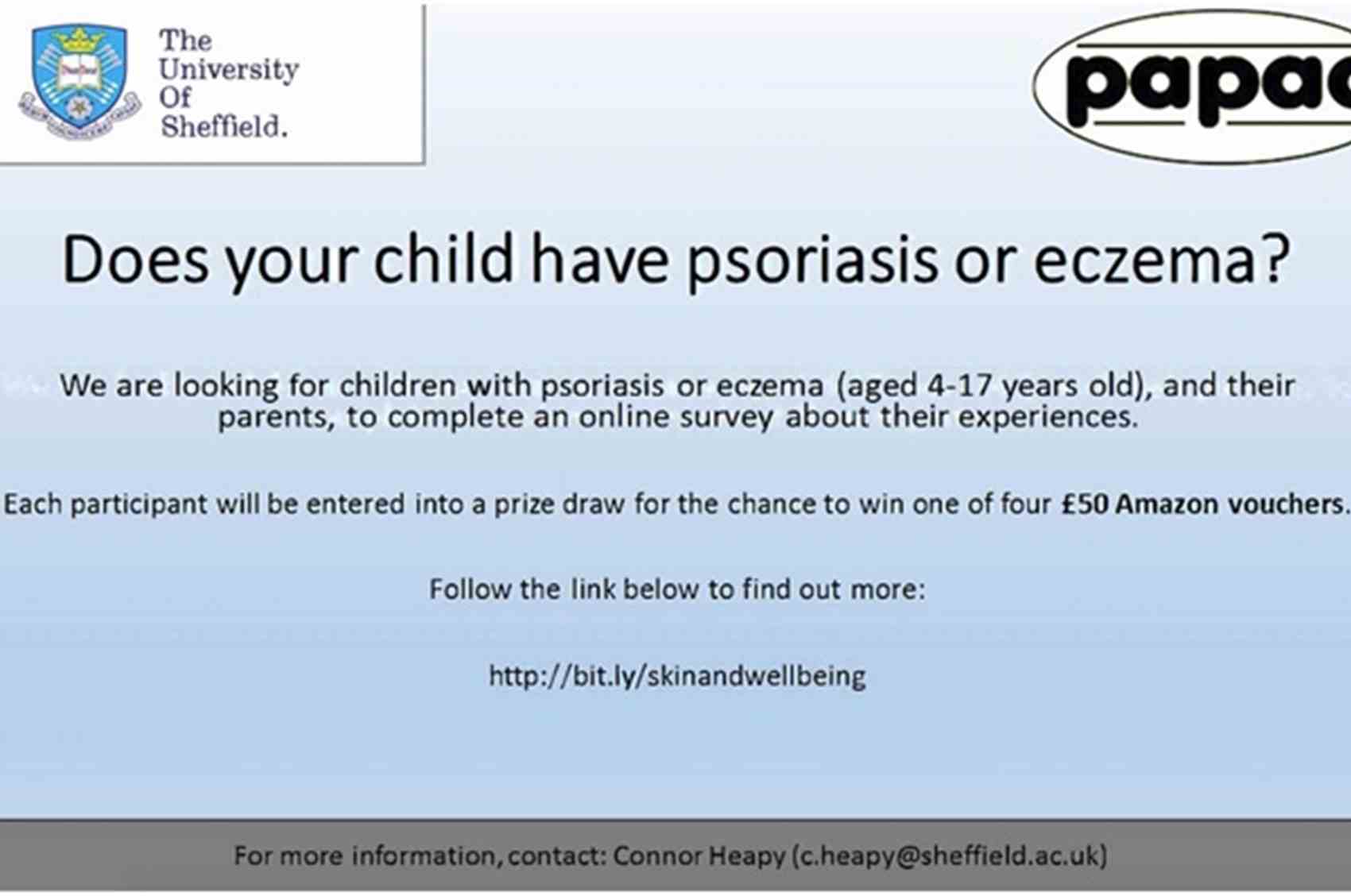 Psoriasis and Psoriatic Arthritis Alliance (PAPAA) is pleased to support a research study, which is being organised by The University of Sheffield and Sheffield Children's NHS Foundation Trust. 
This study is looking to find out more about psychological wellbeing in children with psoriasis/eczema and their parents. There is some scientific evidence to suggest that children with skin conditions, and their parents, can sometimes suffer from stress and anxiety.
The researchers would like to find out how stress and anxiety are related to a particular parenting style called Mindful Parenting. Parents vary in how mindful they are. Those parents who are more mindful are likely to play closer attention to their child in a non-reactive, non-judgemental way.
How can I find out more?
If you'd like to find out more, please contact: Connor Heapy (c.heapy@sheffield.ac.uk)