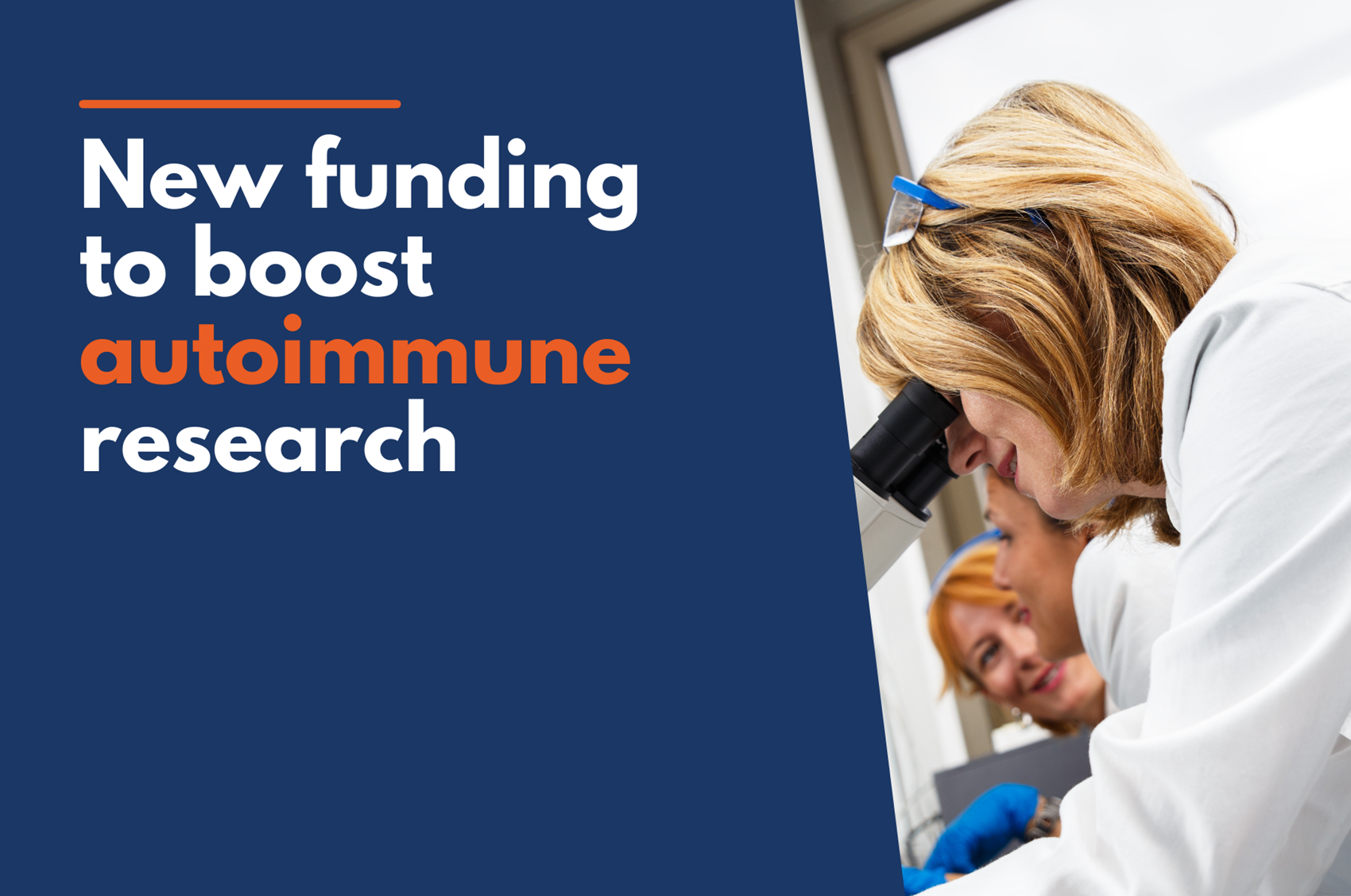 PAPAA working through our Connect Immune Research partnership, is excited to be part of an innovative new grant call, which brings significant new investment into autoimmune research with the ultimate aim of developing new treatments for multiple autoimmune conditions, faster.
Through our Connect Immune Research collaboration, we've partnered with a charitable trust called the Lorna and Yuti Chernajovsky Biomedical Research Foundation to work together to provide £1.3 million of new funding for research into the underlying causes of autoimmunity.
Autoimmune conditions affect an estimated four million people in the UK – equivalent to more than six per cent of the population – but are currently incurable.
In all autoimmune conditions, our immune systems attack healthy cells. This new innovative research funding opportunity aims to bring together researchers from across these autoimmune conditions to pool their knowledge and uncover the common threads in their work.  Our hope is that this will drive our knowledge forward and help us uncover potential new treatments that could be used for multiple autoimmune conditions.  
People affected by autoimmune conditions will be at the heart of this initiative, with representatives already involved in shaping the priorities for this funding call. All partners are committed to ensuring this continues with the voice of patients being represented throughout all funded research.
We're very proud of this partnership with Connect Immune Research and the Chernajovsky Foundation. By working together, we can beat autoimmune disease faster and bring about real benefits for patients in shape of new treatments.
About:
The Lorna and Yuti Chernajovsky Biomedical Research Foundation was set up in 2019 to improve public health by providing grants to support high-quality biomedical research into the development of new targeted biomedical therapies. 
Connect Immune Research is a partnership of charities who are dedicated to tackling autoimmune conditions. Members include the type 1 diabetes charity JDRF, Versus Arthritis, MS Society, British Society for Immunology, Alopecia UK, Coeliac UK, Psoriasis and Psoriatic Arthritis Alliance and Bowel Research UK.