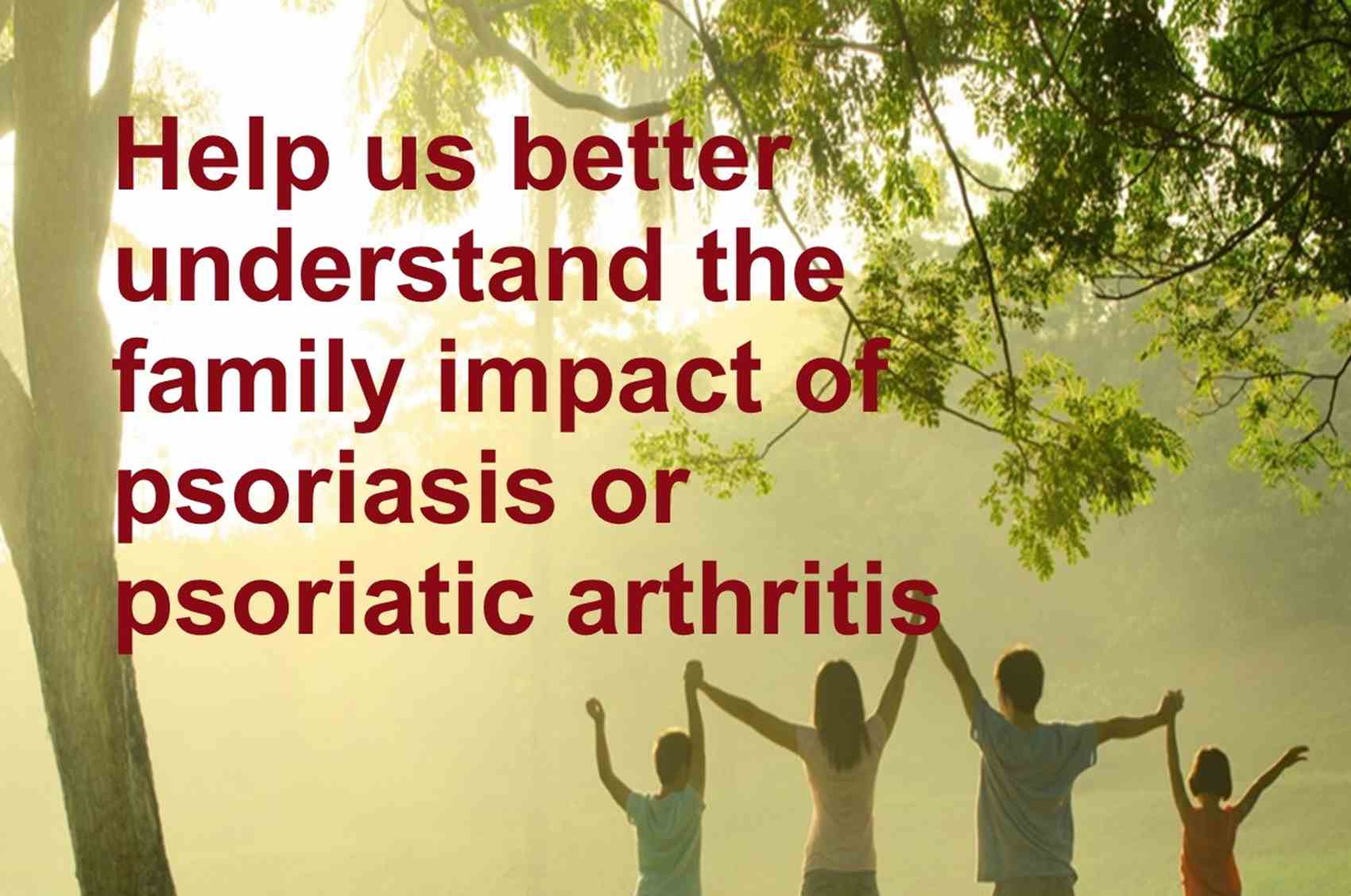 A person's psoriasis or psoriatic arthritis can affect the lives of partners and family members, but this important impact is often ignored.
The research team at Cardiff University have created a simple questionnaire, the Family Reported Outcome Measure (FROM-16), to measure this impact.
They need your help to test this questionnaire before it can be used routinely to better understand and care for the health and social needs of partners and families.
The researchers invite people affected by psoriasis or psoriatic arthritis and their partners or other family members (aged at least 18 years) to complete this 5-minute survey.
https://cardiff.onlinesurveys.ac.uk/measuring-the-family-impact-of-disease-
Posted on behalf of researchers at Cardiff University