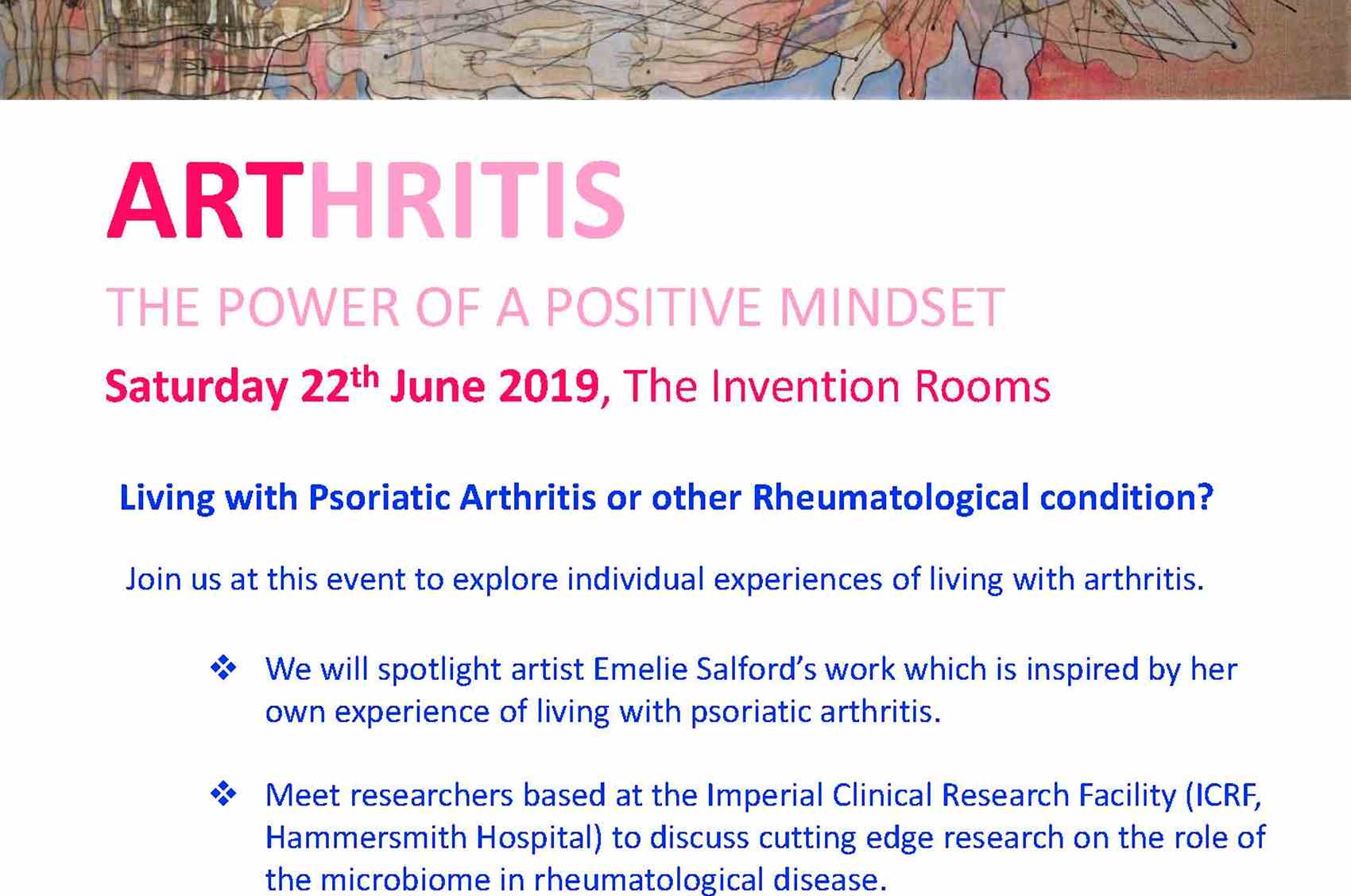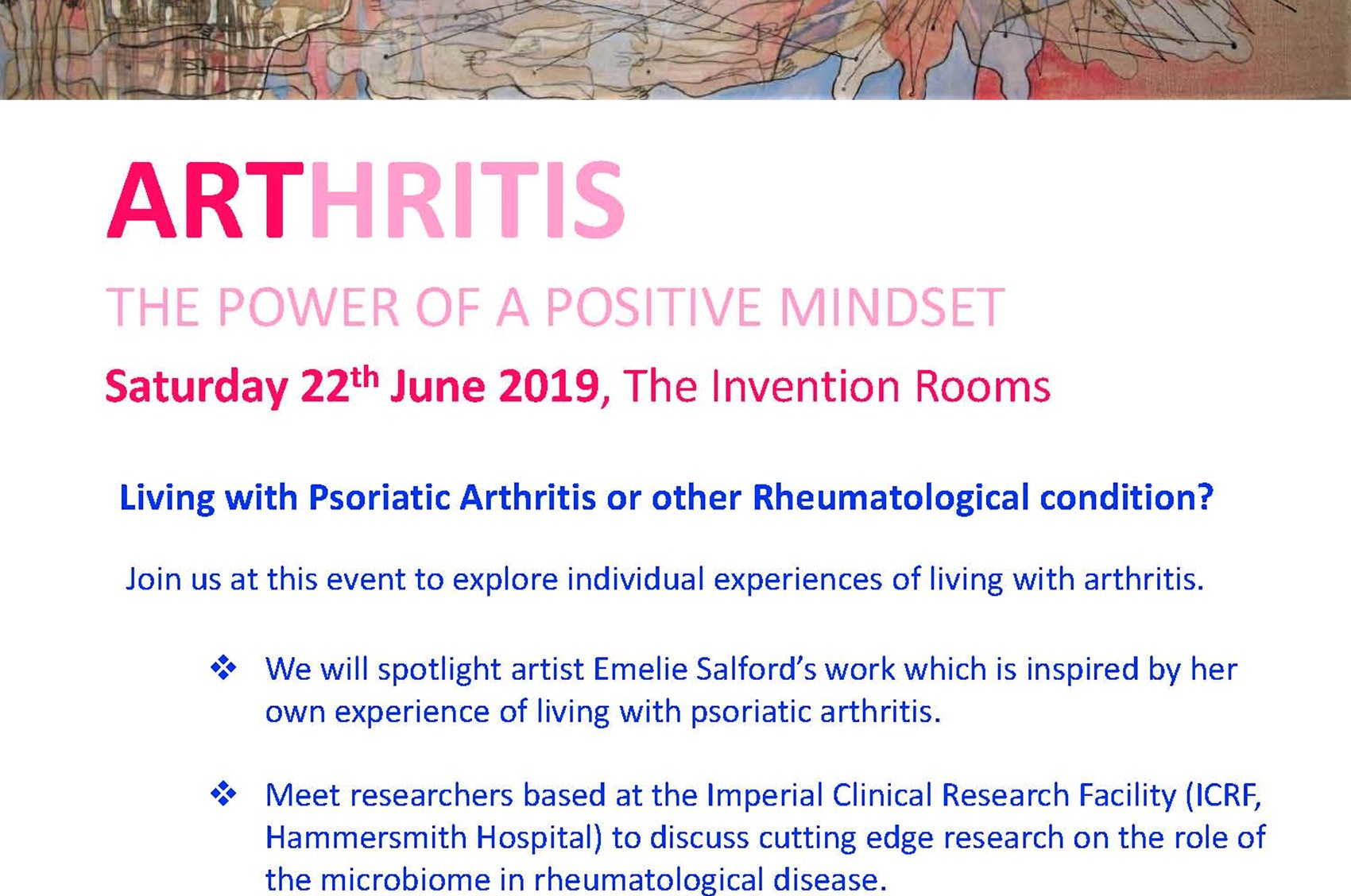 Arthritis the power of a positive mindet
Living with psoriatic arthritis or other rheumatological condition?
FREE event at The Invention Rooms London -  22 June 2019 
Attend this event to explore individual experiences of living with arthritis. There will be a spotlight on  artist Emelie Salford's work which is inspired by her own experience of living with psoriatic arthritis.
Meet researchers based at the Imperial Clinical Research Facility (ICRF, Hammersmith Hospital) to discuss cutting edge research on the role of the microbiome in rheumatological disease.
Discuss opportunities to participate in on-going research.