Skin camouflage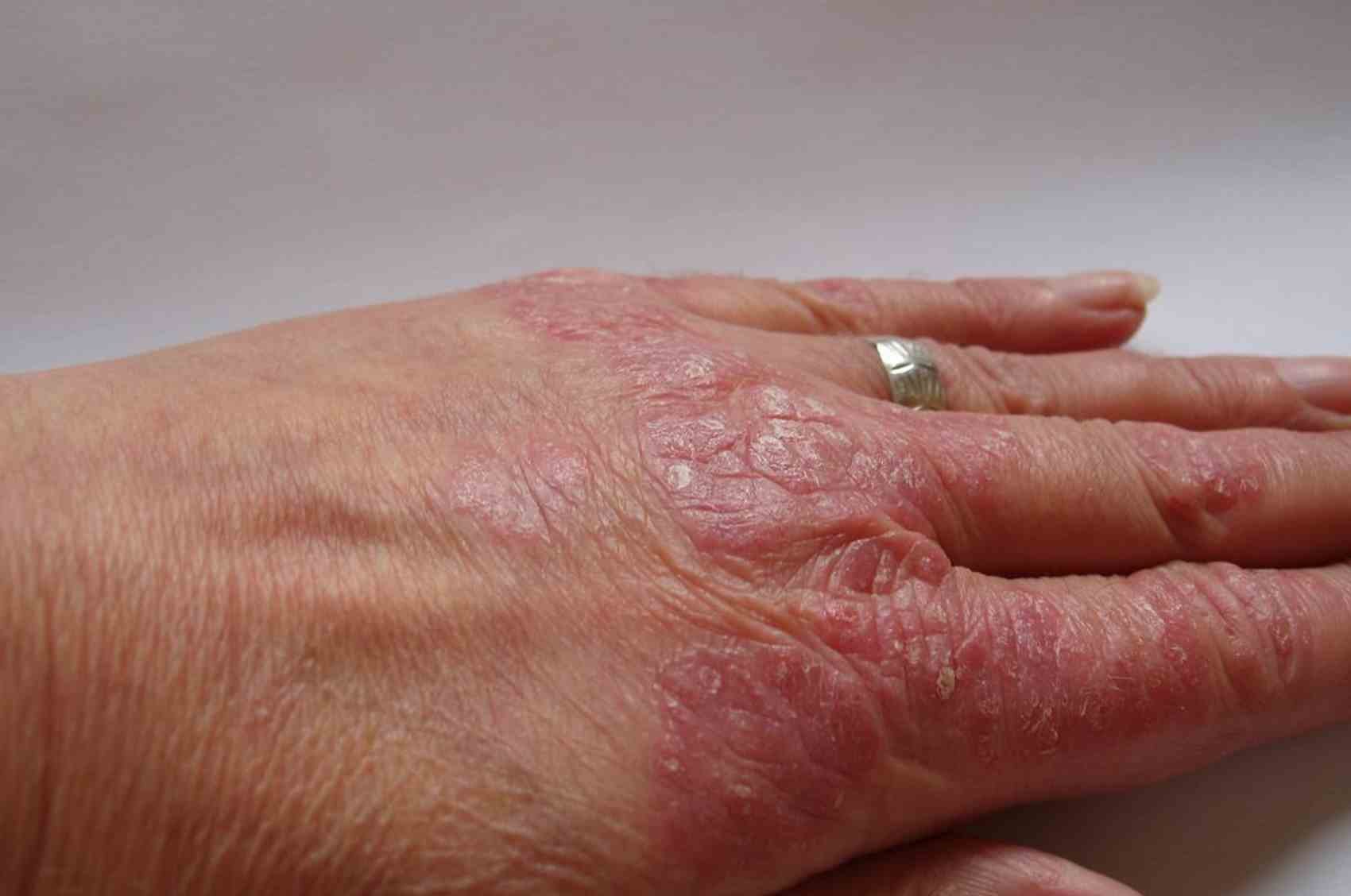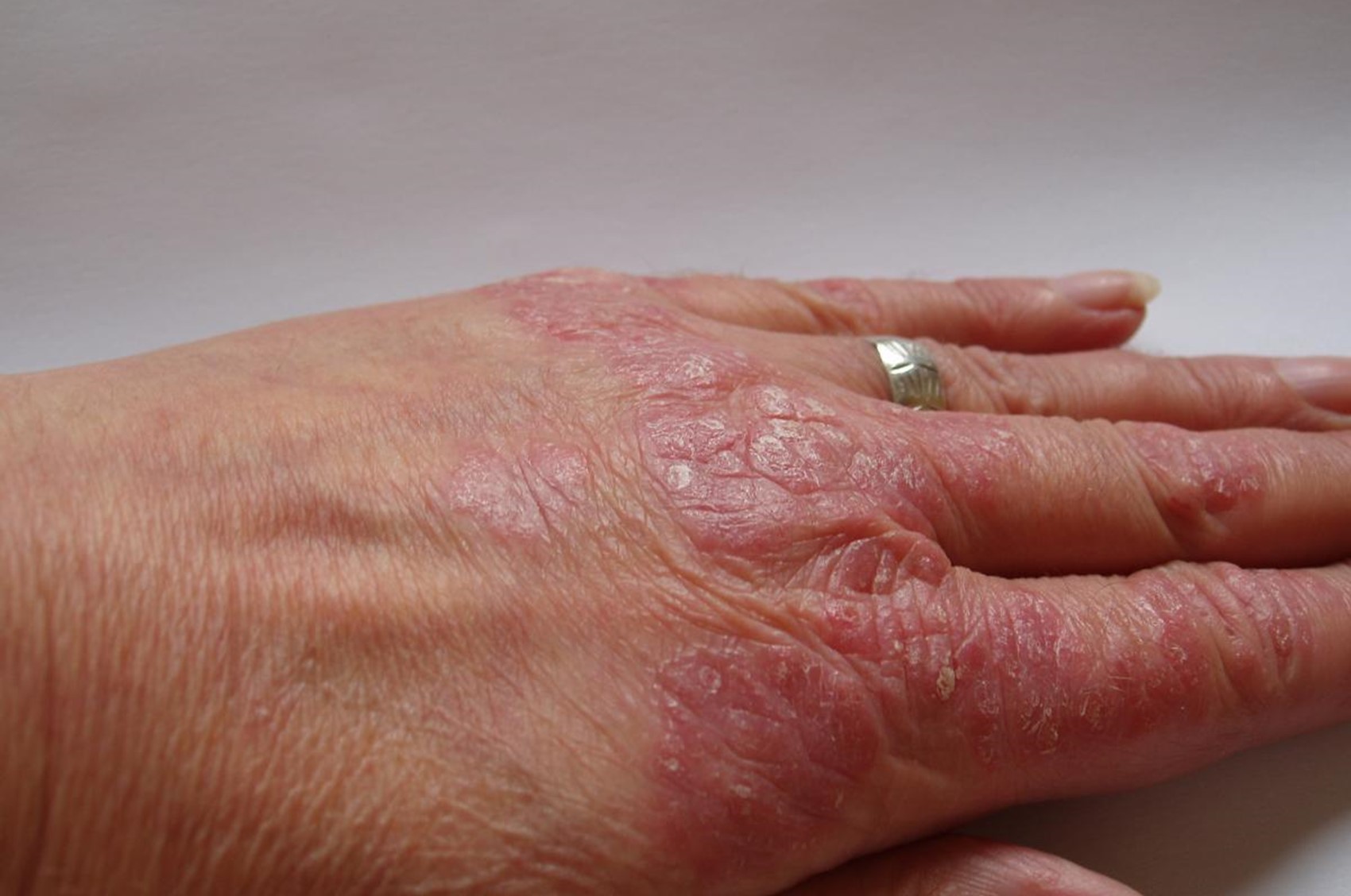 A simple aid to a complex problem
Skin camouflage is designed to mask discolouration and can be used successfully over psoriasis. It can also be used for erythema (redness) to non-infectious skin conditions. It works better when the lesion is flat to the surrounding unaffected skin. 
Topical medication can be applied prior to skin camouflage; allow ten minutes, or so, for the ointment/gel/lotion to be absorbed.
Camouflage cannot alter the structure of the skin but it can make the psoriasis less noticeable.
Stage 1. You cannot achieve an acceptable match by placing the colour on a palette held close to the lesion.   
The trick is to find the product best suited to your lifestyle – for example some brands last longer in humidity and some will give denser coverage than others – and then to achieve an acceptable skin colour match. This "trial and error" must be undertaken adjacent to the psoriasis, otherwise unacceptable colours will embed between the plaques and interfere with colour selection.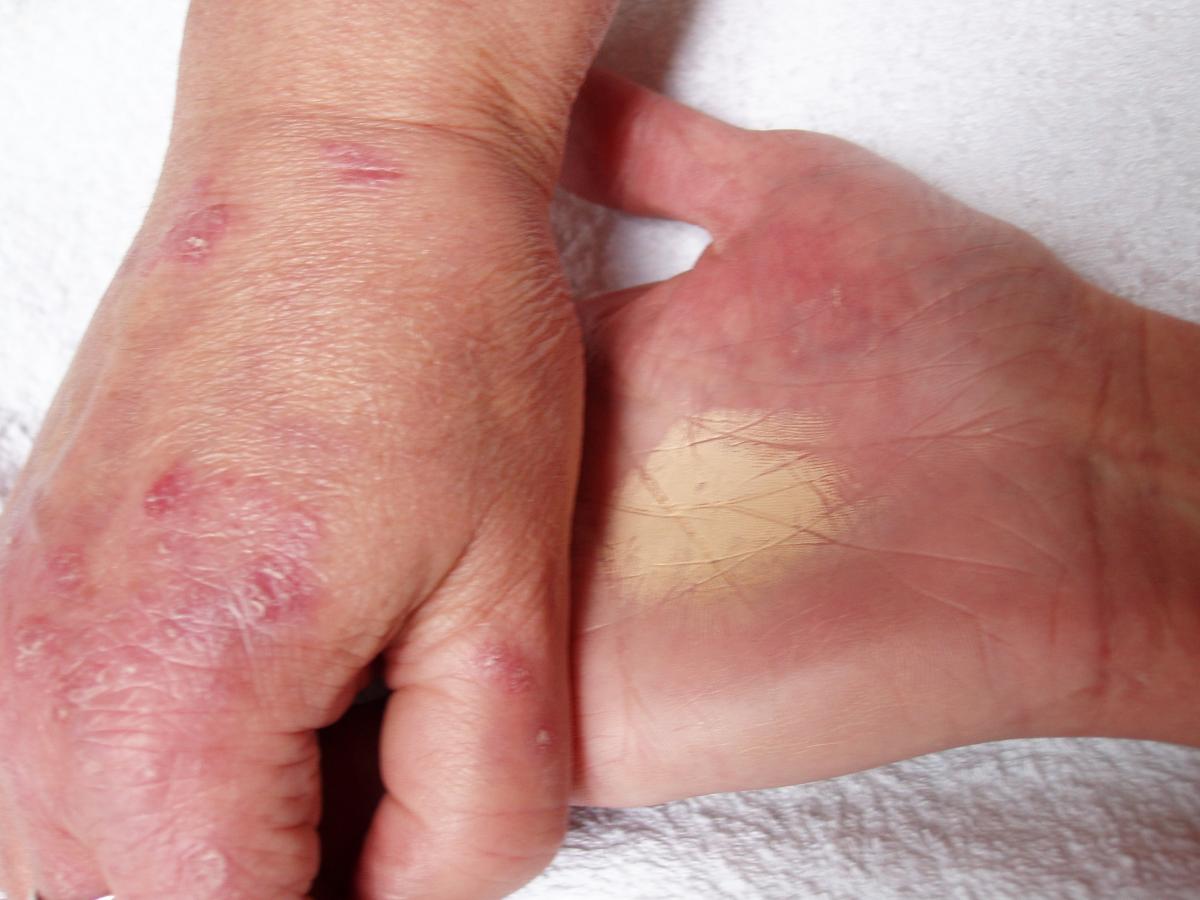 Stage 2.  Mix colours together on your palm.
We would not recommend mixing more than two colours together to achieve an acceptable match, but you may require a different coloured product over skin that is usually concealed by clothing and a variation from summer to winter skin colour.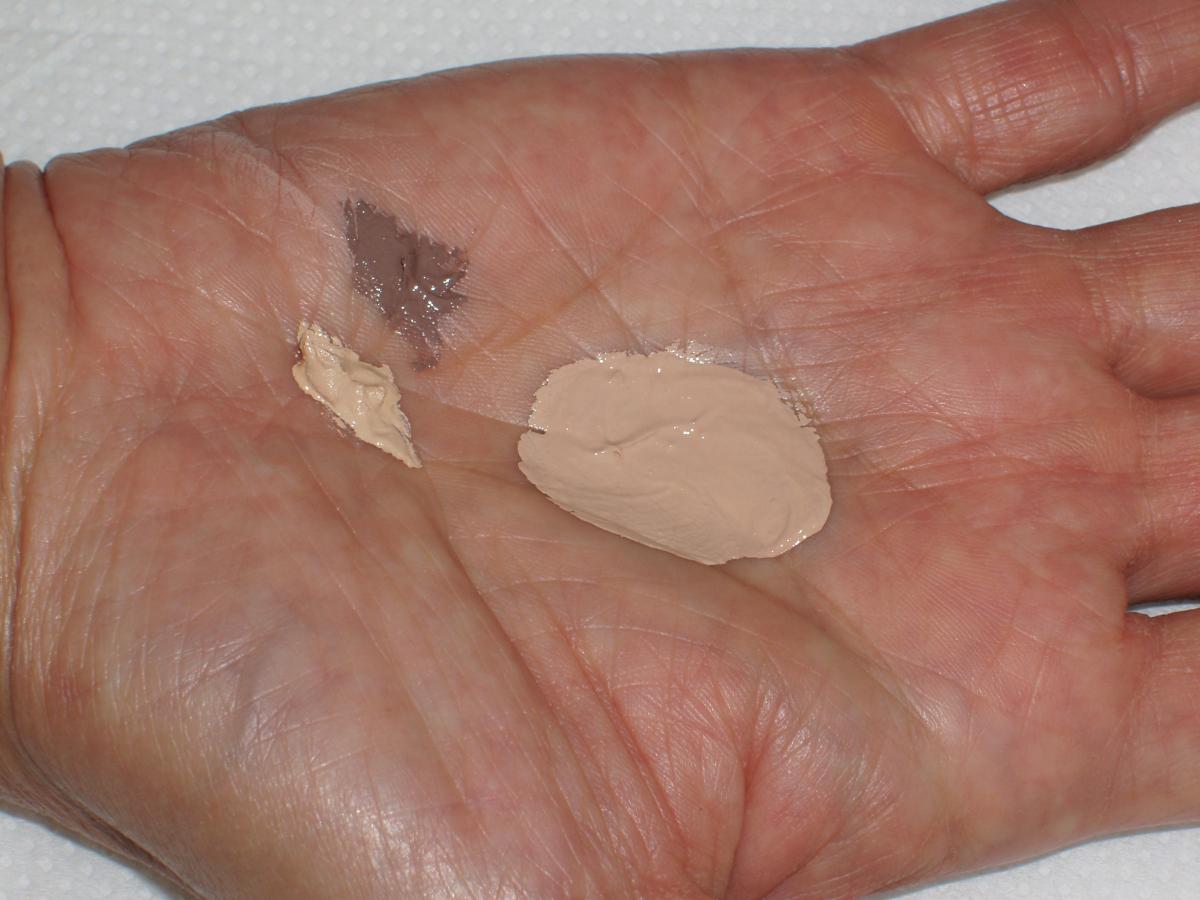 Stage 3: Application is easier over flexed joints
The camouflage crème then needs setting with loose powder; using a powder puff press the powder on and brush off any excess.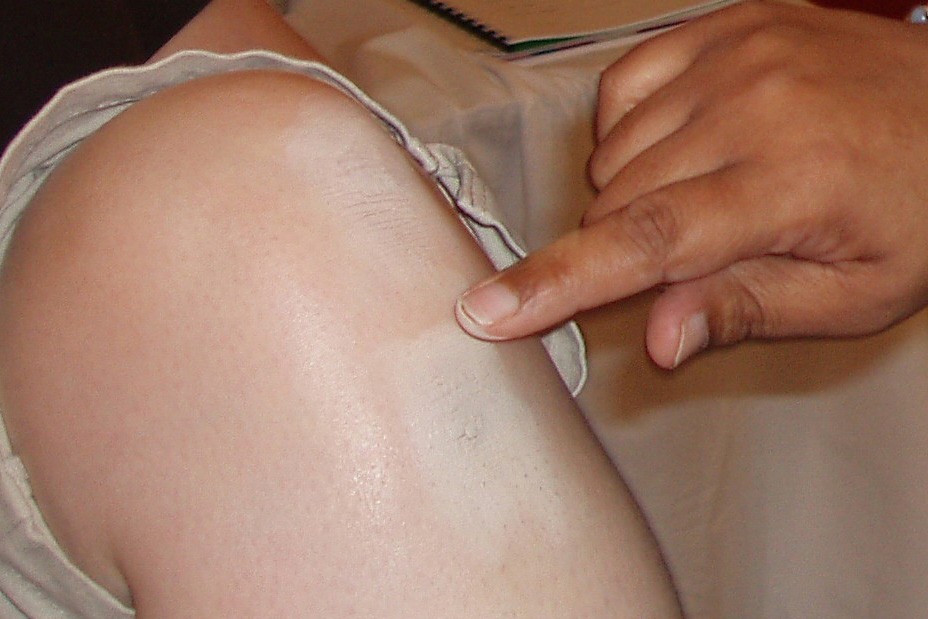 Stage 4: Back of hand after skin camouflage application.
The use of a fixing spray will further stabilise the camouflaged area and help prevent any natural desquamation (flaking off). This will also give the skin a slight sheen – this might be a desirable outcome, if not, a light dusting of powder will return the camouflage to matte.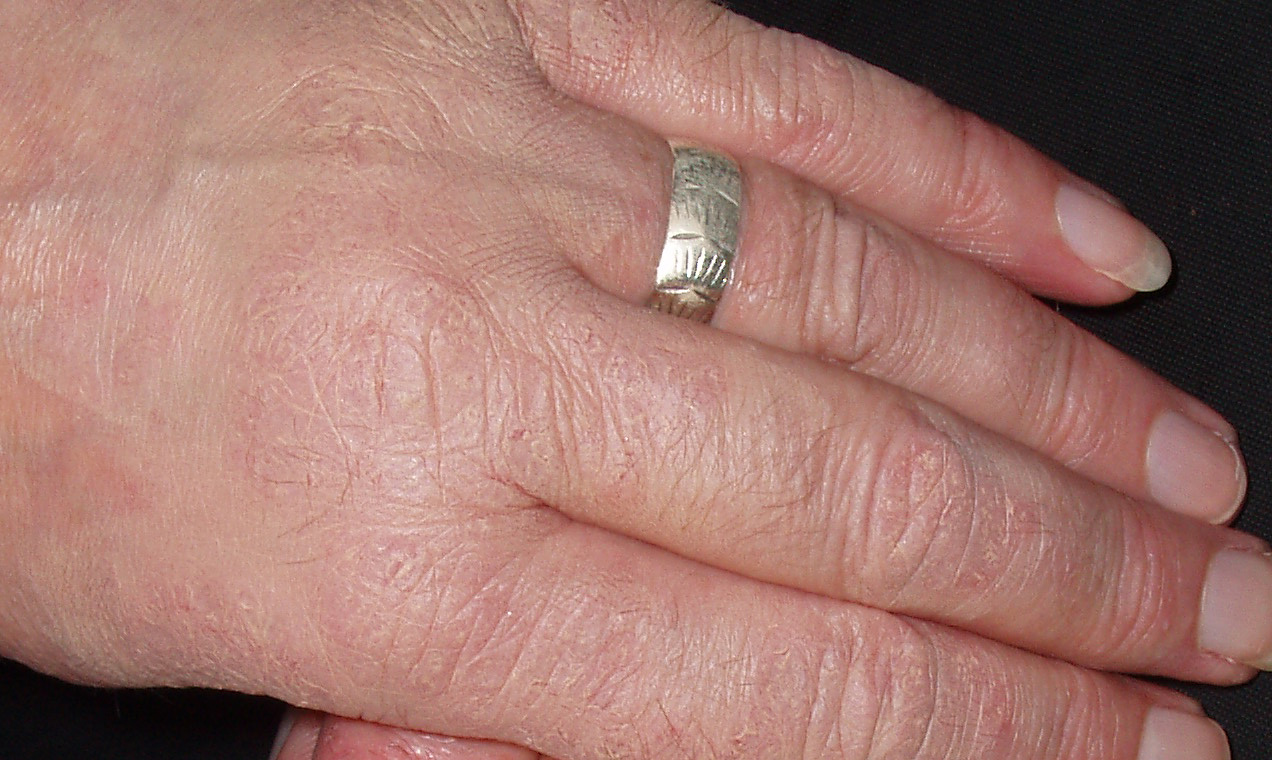 Camouflage Consultants: You normally require your dermatologist, GP or healthcare advisor to refer you to a NHS clinic.  Private practice requires no medical referral for psoriasis, but a fee might apply. 
Useful contacts: Changing Faces skin camouflage services

Article and images: Elizabeth Allen